back when i first found out about hacking I made a few lame hacks. (None of them got finished and very poorly made)
I make one for Pokemon Emerald intitled
POKEMON METAL VERSION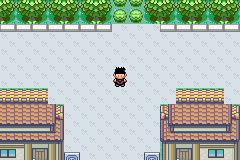 I hacked the first two towns and the male character.
I didn't change any pokemon. (didn't know how to... still dont know how)
Then I went on to hack the
GBA SONIC GAMES!
Back when i had my Fan Character T.Spike (A Green ninja hedgehog with 3 times the spikes sonic had)
I only had a crappy palette editor at the time. I still done know how to sprite hack these games.
(From Left to Right)
T.Spike, 4-Fly, and Goth the Hedgehog.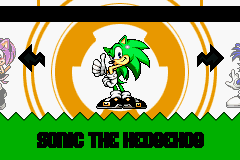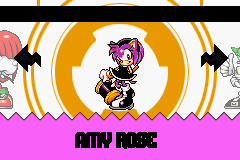 Then Sonic Battle
(Top to Bottom) T.Spike, 4-Fly, Chrome The Bat, and Goth The Hedgehog.
(Not Shown in this picture were) E-666 (black E-102 with red eyes) SupaFly (White Shadow with Green Stripes) and Hyper Knux (Pink Knuckles)
There are other hacks that I tried but failed at (I didn't save those)
I still have these hacks if anyone wants to play them... dont know why you would but I will give them.
After I get the link setup they will be able to download.